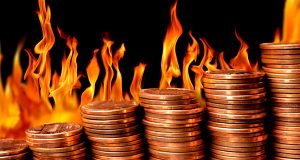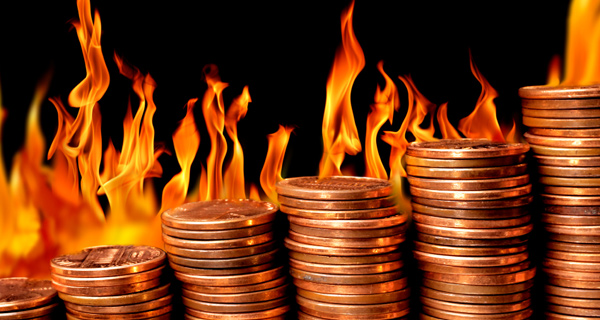 It's been an exciting week for penny stocks, especially for RAM Energy Resources (RAM), Baldwin Technology (BLD), and WCA Waste (WCAA).  Let's take a closer look at these three hot penny stocks…
RAM Energy Resources (RAM)
RAM is ending the year in style.
The energy company is up a stellar 111% over the past week.
RAM Energy is an independent oil and natural gas company.  They focus on the exploration and production of oil and gas properties in Texas, Oklahoma, and Louisiana.
So why the big move?
The company is bringing in former Petrohawk CEO Floyd Wilson to become the new chief executive.  And he's bringing $550 million of investment money with him.  With the new stake, the company plans to quickly add to reserves and production.
That's good news for investors – hiring a high profile CEO is usually a sign the company's on the fast track.  And of course, the big pile of cash coming with him can't hurt.
RAM's worth keeping an eye on.
Baldwin Technology (BLD)
BLD develops process automation equipment for the printing and publishing industry.  They specialize in cleaning systems such as press washers, newspaper blanket cleaners, and digital plate cleaners.
So far this week, BLD shares are up an impressive 104%.
Here's the deal…
The company's being purchased and taken private by Forsyth Capital Investors.  Forsyth, an investment company, is paying $0.96 per share. 
Based on BLD's jump this week, it should come as no surprise that Forsyth is paying a 104% premium for the shares (from pre-announcement levels).
It's safe to say BLD shares have hit their peak.
WCA Waste (WCAA)
Investors in waste are having a good week… WCA Waste that is.
WCAA provides non-hazardous solid waste collection, transfer, processing, and disposal services.  The garbage collection company offers both commercial and residential services.
So what's going on?
WCAA shares are up a solid 42% so far this week.
You see, the company is being purchased by investment fund Macquarie Infrastructure Partners for roughly $526 million.  That works out to $6.50 per share.
No wonder the shares are on the move!
WCAA is currently trading right around the $6.50 buyout level… so unless you were already holding shares, this ship has sailed.
Yours in profit,
Gordon Lewis
Category: Hot Penny Stocks