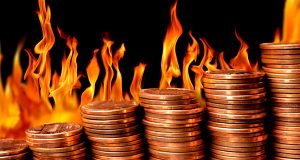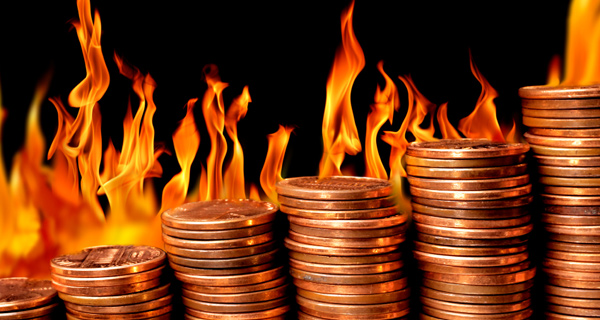 It's been an exciting week for penny stocks, especially for GTx (GTXI), Quepasa (QPSA), and Datawatch (DWCH).  Let's take a closer look at these three hot penny stocks…
GTx is a biopharmaceutical company developing small molecules for treating cancer and other serious medical conditions.  The company's already producing a drug for the treatment of breast cancer.  And, they have an important drug, Ostarine, in clinical trials for the treatment of muscle wasting in patients with lung cancer.
Here's the good news…
Citigroup (C) recently predicted that GTx is going to report positive Phase III trial results for Ostarine.  And they put an $11 price target on GTx shares.
The stock's currently trading for just over $6 a share.
Needless to say, if Citigroup's prediction is correct, GTx has significant upside.  No wonder the shares are up 57% for the week!
Quepasa (QPSA)
The Facebook IPO craze is already having an impact.  Just ask QPSA.
The stock's up 51% this week… all because of Facebook!
Here's the deal…
QPSA operates a social network and gaming platform for the Latino community.  The website provides users with a multilingual spot for social interaction, information sharing, and other topics of interests.
So what's Facebook have to do with QPSA?
Simple, both companies are in the social networking space.  And news that Facebook is nearing an IPO has gotten investors into a buying frenzy.  
You see, investors were laying low for a time when it came to buying social media stocks.  But Facebook has this way of getting people excited.  And the entire industry is benefiting from the buzz.
Now the question is, can QPSA maintain this momentum.  Only time – and Facebook – will tell.
Datawatch (DWCH)
It's been a nice week so far for DWCH investors.  Shares in the company are up a solid 45% for the week, and 56% year to date.
DWCH develops business computer software products primarily for data analysis and storage.  Their products include an application for desktop reporting and data analysis, a data replication and migration tool, and an enterprise server with web-enabled reporting.
So why the big move?
Strong earnings.
The company pulled in $6.3 million in revenue this past quarter.  That's a stellar 50% year over year increase.  What's more, DWCH's licensing revenue jumped 99% over the same period.  That's a huge increase for such a high margin business.
Clearly, investors loved the news.  And with numbers like that, it's no surprise.
Yours in profit,
Gordon Lewis
Category: Hot Penny Stocks