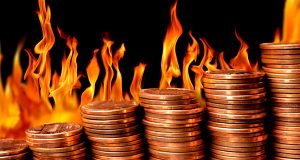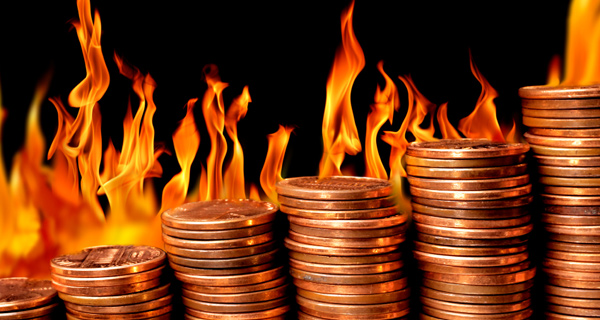 It's been an exciting week for penny stocks, especially for GreenHunter Energy (GRH), Tibet Pharmaceuticals (TBET), and Goldfield (GV).  Let's take a closer look at these three hot penny stocks…
GreenHunter Energy (GRH)
It's been a big week and a huge month for GreenHunter Energy.
The shares are up a robust 66% for the week and an incredible 170% for the month.
GRH provides water management solutions for shale or unconventional oil and gas exploration in the Marcellus, Eagle Ford, and Bakken shale projects in the US.  The company develops salt water disposal wells, customized water purification facilities, fluid tracking systems, water tank storage, and more.
So what's the big news?
The company just announced the acquisition of three commercial salt water disposal wells in Ohio and Kentucky.  They're spending just under $9 million for the facilities.
You see, GRH has been operating at maximum capacity at their Ohio facility for the past several months.  And these additional wells will allow the company to meet additional demand… to the tune of an extra $15 million a year in revenue.
Now that's a big deal… and a good reason for the shares to jump.
Tibet Pharmaceuticals (TBET)
TBET is a specialty pharmaceutical company developing traditional Tibetan medicines.  The company's products include treatment for human respiratory, digestive, urinary and reproductive systems.
For the week, the stock's up a whopping 103%.
Here's the deal…
The company just announced their intent to accept a "going private" proposal from the CEO… at $3.00 per share for outstanding shares.
Keep in mind the stock was trading at roughly $0.80 prior to the announcement.  No wonder the shares are skyrocketing!
As of this writing, TBET shares are trading for $1.80.  As such, if the share buyout occurs at $3.00 as planned, this stock could still have significant upside potential.
Goldfield (GV)
It's been a good week so far for GV investors.
Shares in the heavy construction company are up a solid 43% so far, and an even better 84% year to date.
GV engages in the electrical construction and real estate development business in the US.  The company's business includes construction of transmission lines, concrete foundations, distribution systems, and other electrical installation services.
So what's causing the share price to spike?
A nice, big contract.
GV just announced they've been selected as the prime contractor by South Texas Electric Cooperative to build a huge new transmission line.  We're talking about a line from Bakersfield to Big Hill… a substantial 110 miles.
Here's the best part…
Over the life of the project, the company expects to pull in $52 million in revenue.  Clearly, this is a huge deal.
And, it explains why investors are gobbling up the shares in boatloads.
Yours in profit,
Gordon Lewis
Category: Hot Penny Stocks