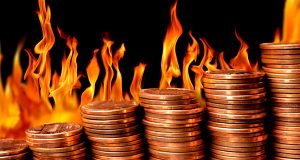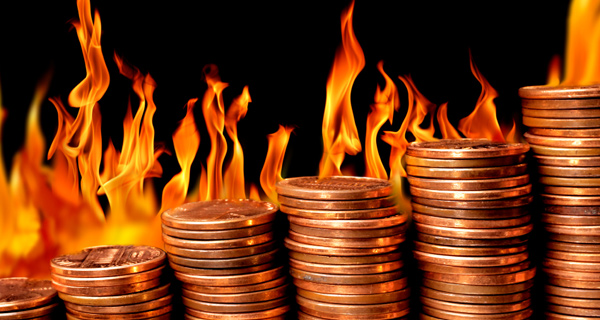 It's been an exciting week for penny stocks, especially for Energy Focus (EFOI), LCA-Vision (LCAV), and Jingwei International (JNGW).  Let's take a closer look at these three hot penny stocks…
Energy Focus (EFOI)
EFOI develops energy efficient lighting systems primarily for commercial and industrial use.  Their products include LED fiber optic lighting systems, halogen track replacements, LED lamps, fluorescent replacement technology, and several other similar items.
For the week, EFOI's up a robust 54%.  And, the stock's up a whopping 110% for the month.
Here's the deal…
EFOI recently completed testing their IntelliTube fluorescent replacement technology on the US Navy fleet.  That means the company's about to start cashing in on a $23 million lighting supply contract awarded by the Navy in 2011.
And for a company as small as EFOI, that's some serious cash.  No wonder the stock is soaring!
LCA-Vision (LCAV)
LCAV investors are having a good week.  The shares are up a superb 44%.
The company provides fixed-site laser vision correction services under the LasikPlus brand.  Their laser vision correction procedures correct nearsightedness, farsightedness, and astigmatism.
So what's driving the stock gains?
In a nutshell, strong earnings.
LCAV's fourth quarter revenues came in at $24.5 million, a solid 27% year over year gain.  More importantly, the company lost $0.09 per share… a huge improvement over a $0.39 per share loss a year ago.
With such a significant jump towards profitability, it's no surprise investors are gobbling up the shares.
Jingwei International (JNGW)
Jingwei provides software and data mining services in China.  The company's software includes a range of operation and business support systems such as billing systems, provisioning solutions, and customer relationship management systems for mobile telecom carriers.
So far this week, JNGW shares are up 39%.  Not too shabby.
So what's the big news?
Jingwei management just announced their intent to take the company private.  In order to buy back outstanding shares, they plan to pay $2.20 per share.
Since the stock was trading at roughly $1.45 prior to the announcement, the 40% jump makes perfect sense.
With the buyout price now mostly built in to the stock price, the opportunity to profit from this event has passed. 
Yours in profit,
Gordon Lewis
Category: Hot Penny Stocks