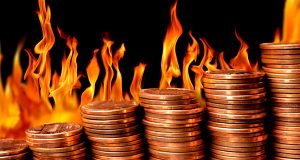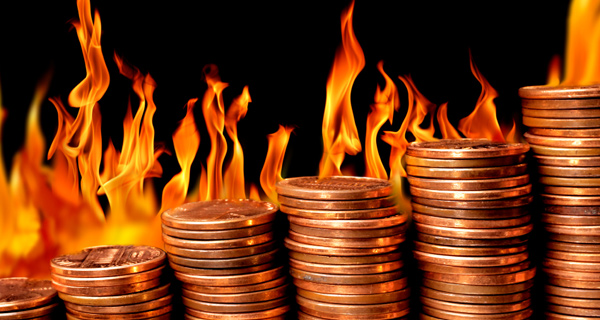 It's been an exciting week for penny stocks, especially for Cogo Group (COGO), NewLead Holdings (NEWL), and Euro Tech Holdings (CLWT).  Let's take a closer look at these three hot penny stocks…
Cogo Group (COGO)
COGO provides customized module design solutions, focusing on digital media, telecom equipment, and industrial business end-markets in China.  Basically, the company distributes components made by Intel, Broadcom, Xilink, and others.
As of this writing, COGO shares are up 70% for the week.
Here's the deal…
COGO's Chairman and CEO, Jeffrey Kang, plans on purchasing 30% of the company's assets.  That'll cost him somewhere in the neighborhood of $60 to $80 million… certainly a decent chunk of change.
More importantly, Kang's offer implies a valuation of $6 to $8 per share. 
Now it makes perfect sense why the shares spiked substantially higher from the low $2 range.  And, at a current price of just over $3 a share, this stock has the potential to soar even higher.
NewLead Holdings (NEWL)
It's been a nice week so far for NEWL investors.
The shares are up a solid 57%, and an eye-popping 269% year to date.
NEWL is an international shipping company that owns and operates bulk carriers.  The company transports petroleum products and dry bulk goods using 6 double-hull product tankers and 16 dry bulk vessels.
So what's causing the shares to surge?
First off, the company recently announced they've reduced their debt by a whopping $159 million through a restructuring plan.  By itself, that's very positive news for investors.
And that's not all…
The company just cancelled their plans for a 1 for 5 reverse stock split.  Since reverse splits are often viewed negatively by investors, this cancellation is another positive catalyst for the stock.
No wonder shares are on the rise!
Euro Tech Holdings (CLWT)
CLWT engages in marketing and trading air, water, and waste water related process control, analytical, and testing instruments, as well as disinfection equipment and automation systems.  Basically, the company provides a range of advanced air and water pollution control equipment.
So what's going on with CLWT?
For the week, the shares are up 45%.
You see, the Hong Kong based company was recently awarded two contracts worth about $1.3 million from foreign companies.  Plus, they signed one contract worth $2.2 million from a company in China.
For a company that pulls in roughly $21 million a year in revenue, $4.5 million in new contracts is a big deal.  And, it explains why investors are eagerly gobbling up shares.
Yours in profit,
Gordon Lewis
Category: Hot Penny Stocks