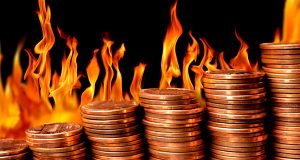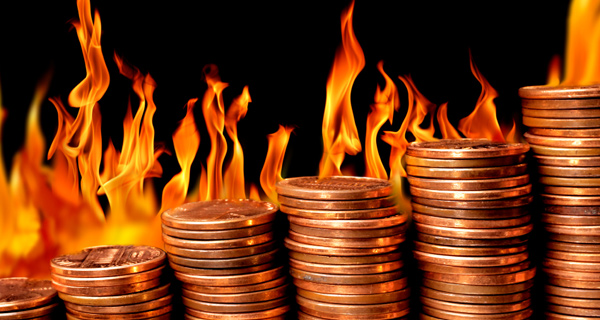 It's been an exciting week for penny stocks, especially for BIDZ.com (BIDZ), Pacific Sunwear of California (PSUN), and Security National Financial (SNFCA).  Let's take a closer look at these three hot penny stocks…
BIDZ.com (BIDZ)
BIDZ is an online retailer offering jewelry products and other brand name merchandise.  The company operates bidz.com, an auction site, Buyz.com, a fixed price site for selling jewelry, and Modnique.com, an online retail site for selling designer products.
For the week, the shares are up a stellar 43%
So what's the news?
The company just announced they've entered into a private merger agreement.  In other words, the company is merging with another company and going private.
BIDZ.com's merger agreement is with Glendon Group, who will pay $0.78 per share for the company.  That represents a 59% premium over the price of the shares at the time of the announcement.
That also explains the big jump in the share price.  Most likely, the stock is done moving… unless the deal falls through.  But I wouldn't count on anything unusual happening at this point.
Pacific Sunwear of California (PSUN)
Shares in PSUN are up a solid 25% for the week.
PSUN is a specialty retailer in the action sports, fashion, and music influences of the California lifestyle.  The company offers branded and proprietary casual apparel, accessories, and footwear designed for teens and young adults.
Here's the deal…
Recently, the company announced strong first quarter results.  And, the surprising news caused shares to jump.
You see, PSUN beat earnings expectations by $0.09 per share, as well as beat on revenues.   Plus, they issued guidance for the second quarter in line with expectations.
Considering the market conditions, in-line guidance is actually a great sign.  And judging by first quarter's results, the company's headed in the right direction.
Security National Financial (SNFCA)
SNFCA provides various insurance and annuity products and services in the US.  The company operates in three segments, life insurance, cemetery and mortuary, and mortgage loans.
So what's going on with Security National?
Strong earnings sent the shares a hearty 41% higher for the week.
For the first quarter, the company's pre-tax earnings jumped from a loss of $1.3 million in the year prior to a gain of $2.3 million.  That's an amazing 365% increase!
What's more, revenues increased 38% over the same time period.  Not too shabby.
It looks like Security National might finally be recovering from the damage caused by the financial crisis of 2008.  As such, this stock might be worth keeping an eye on.
Yours in profit,
Gordon Lewis
Category: Hot Penny Stocks