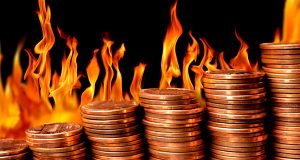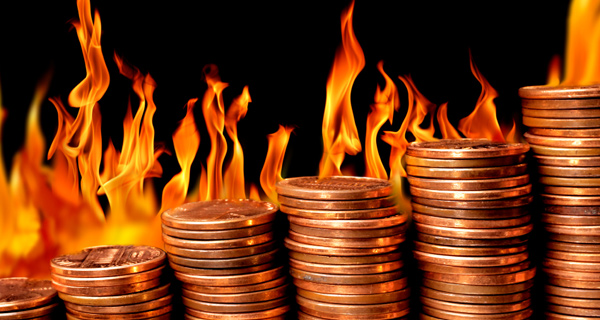 It's been an exciting week for penny stocks, especially for Arena Pharmaceuticals (ARNA), ATC Venture Group (ATC), and Network Equipment Technologies (NWK).  Let's take a closer look at these three hot penny stocks…
Arena Pharmaceuticals (ARNA)
It's been a huge week so far for ARNA.  The shares are up 66% as of this writing.
ARNA is a clinical stage biopharmaceutical company developing drugs in the therapeutic areas of cardiovascular, central nervous system, inflammatory, and metabolic diseases.  The company's primary development program is based on lorcaserin, a clinical drug used for the treatment of weight management.
So what's the big news?
Diet-drug Lorcaserin has been approved by European regulators.  Not only does this open up a huge market for the drug, but it also forces the FDA to take a close look at approving it in the US.
This could be just the start of much bigger things for ARNA.
ATC Venture Group (ATC)
Normally lightly-traded ATC shares are up 45% this week on large volume.
ATC develops injection-molded plastic products for vehicles such as golf carts, lawn mowers, and low-speed vehicles.  The company also offers oil filters, coolers for the power sports industry, and legacy parts for out-of-production power sports products.
So what's going on with ATC?
This one's pretty interesting… basically, nothing's going on.  In fact, the volume on ATC is so unusual, the American Stock Exchange asked ATC to explain why the stock was trading so heavily.
The response from ATC – "The Company's policy is not to comment on market rumors or speculation including unusual market activity."
Sounds fishy to me.  Stay far away from this one.
Network Equipment Technologies (NWK)
NWK develops voice and data telecommunications equipment for multi-service networks and associated services.  The company's products are used by government organizations, enterprises, and carriers worldwide.
For the week, the stock's up a solid 35%.
Here's the deal…
One of the NWK's important products, the UX Series, recently received qualification to be used with Microsoft's Lync Server.
It may not sound like much, but this qualification means NWK can market UX Series products to a much wider audience… from small branch offices to large campuses.  And, with a larger target market, it means substantially more opportunities for revenues.
With the stock shooting higher, investors clearly think this is a big deal.
Yours in profit,
Gordon Lewis
Category: Hot Penny Stocks