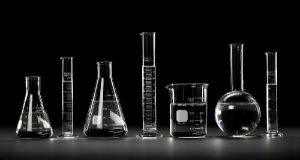 As more states relax the regulation for the recreational use of marijuana, investors are eager to look for opportunities in this budding sector. But we should look closely at the reality of using marijuana for medical purposes and other products. Companies related to the growing or distribution of cannabis products do have positive prospects for year, but there will most likely be many examples of failures as well. It's an investor's job to figure out which businesses will thrive and which won't.
The general expectation in the marketplace shows that the marijuana companies have to deliver. But this will be very difficult for INSYS Therapeutics Inc (NASDAQ:INSY) to pull off. INSYS develops and commercializes supportive care products targeting the oncology space. The company manufactures marijuana based products, and sublingual spray drug delivery technology such as Subsys, which is a fentanyl formulation. It conducts its business in the U.S. and European markets. Insys Therapeutics is based out of Chandler, AZ and has about 423 employees.
From a fundamental valuation point of view, Insys looks to be very overbought. The company is currently not profitable with an earnings per share of -$2.55, while the industry average is +$2.82. For the fiscal year of 2017, it is estimated Insys will lose about $0.41 per share. Its return on equity of -81.20% is also worse than the biotechnology industry average. Furthermore, its top line sales have been mostly flat over the past few years, while its operating income experienced a sharp decline towards the end of 2016. The drop in income could be attributed to more spending on research and development. However, that investment hasn't paid off yet for Insys. According to analysts, the company probably wouldn't be profitable again until 2020. Based on 5 stock analysts covering Insys Therapeutics, the average 12 month price target is $9.80. The current price of the stock as of writing this post is $9.75 per share. So there is basically no gains to be expected from this stock for the next year. Any potential gain towards the upside would be purely based on speculation since the company isn't expected to make any profits this year.
Looking at the technicals, the stock has turned bearish starting from last week. It fell from $13 per share on January 3rd to about $10 per share today. January 4th was a particularly rough trading day as INSY shares dropped 26%. Volume for that day was 6.84 million shares over 32,069 trades, compared to the average daily volume of 1.01 million shares. Earnings are expected to fall in the upcoming two quarters.
Finally, several former Insys employees and executives have faced federal criminal charges. And according to Reuters, court papers show that Jeffry Pearlman, who worked as a district sales manager for Insys Therapenutics, was accused by federal prosecutors of "engaging in a scheme to pay doctors kickbacks to prescribe a fentanyl-based spray." He "may soon face additional charges by a state attorney general."
When a company such as Insys gets into regulatory trouble, it is best to stay away until the company cleans up its act. This is one reason why less than 1% of the outstanding share supply is held by institutional investors. This is obviously not where the smart money wants to go. When it comes to the pharmaceutical industry, it is good practice to invest based on real results from drug trials than to pick companies based on the enthusiasm over marijuana. Maybe Insys will become an investment grade stock some day, but at this time, the stock will probably go down more before it can recover.

Note: This article originally appeared at Modest Money. The author does not have any shares in INSY and does not plan to own any within 72 hours of this post. Kevin is a graphic designer from Vancouver, BC. He runs the site Freedom 35 Blog in his spare time and writes commentaries about business, investing, personal finance, and economics.
Category: Stocks To Avoid