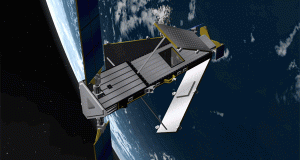 Big companies tend to get a lot more attention than small caps – both from investors and the media.  But that doesn't make large caps better investments.
In fact, sometimes small companies are much better choices.
Take the case of Crown Castle International (CCI)…
CCI owns and operates shared wireless infrastructure in the US.  The company's infrastructure includes towers, rooftops, and distributed antenna systems networks.  Basically, CCI rents space or physical capacity on their towers and other structures to third parties, such as wireless communication companies.
CCI is a large company, with a market cap of nearly $14 billion.  However, as you might expect, CCI's business is an expensive one to be in.
As a matter of fact, the company has nearly $7 billion in debt compared to just $80 million in cash.  And while they do pull in $2 billion a year in revenue, a large portion of that has to go towards debt servicing.
More importantly, CCI stock is trading at an astronomically high 102x earnings!  And, the shares are priced at over 6x book value.  Let me put it this way, those ratios are high for a company in any industry.
On the other hand, investors can get significantly more bang for their buck with Iridium Communications (IRDM).
While CCI's service offerings are based on their towers, IRDM is focused on a much higher level of service… literally.  You see, IRDM provides voice and data communication services through satellites.
Here's the thing…
Despite operating in such a high tech realm such as satellite communication, Iridium is a much smaller company than CCI.  Their market cap is only $672 million.
But aren't satellites expensive?  Sure they are – but IRDM has done a much better job of managing their balance sheet in recent years.
IRDM's debt load is just $417 million.  And, they're sitting on $136 million in cash.  That's a much better cash to debt ration than CCI.  Plus, Iridium generates $384 million per year in cash to boot.
Here's the best part…
Iridium is trading at just 17x earnings – lower than the industry average P/E of 21x.  Even better, shares are priced at just .96x book value.  In other words, they're trading at less than book value.
Clearly, IRDM is trading at a much more reasonable valuation than CCI.  And, they don't have the massive debt load to worry about.
Bottom line… IRDM gets you exposure to the same industry at a much cheaper price.  So why go with land-based behemoth CCI when you can shoot for the stars with Iridium?
Yours in profit,
Gordon Lewis
Category: Penny Stocks to Buy