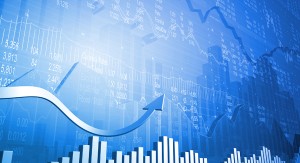 Friday evening, the news came as a shock.  The S&P ratings agency had just downgraded the US Debt for the first time ever.  The gold standard triple "AAA" rating was downgraded a notch to "AA+" and the country is still on "Negative" watch.
The ripple effect could be seen across the markets.
After the downgrade of the national debt, next in the crosshairs was other government backed debt.  Then downgrades spread to certain banks, credit unions, and even clearinghouses.
It was a slaughter.
The downgrade on Fannie Mae and Freddie Mac debt alone impacted more than $5 trillion of securities.  Remember these are home loans on more than 31 million houses and they're now backed by the Federal government.
Many are worried about what's next.
What other agencies or government bonds might be downgraded?  Might the Muni market be next?  And what happens if the other two major ratings agencies follow S&P's lead and downgrade as well?
With downgrades across the board, and more on the way, what should you do?
My answer is simple… NOTHING.
Don't panic and sell your investments.  Don't focus on the negative news.  Take a few breaths, and think of this as a great opportunity.
Look, the equity markets are a mess right now.  Between the debt ceiling fiasco, inept government bureaucrats, the European debt crisis, and now the downgrade… it all looks bad.
The Dow Jones Industrial Average has lost over 1,500 points in the last few weeks of trading… and the bloodletting doesn't look like it will stop.
But there's a light at the end of this deep, dark tunnel…
Take a look at the US Treasury market.  It hasn't budged.  Actually, treasury values are up right now.  That means the debt market took one look at the downgrade by S&P… shrugged their shoulders… and went on with their day.
In other words, the bond traders don't care about the downgrade.
Despite the downgrade, they've determined US Debt is still the safest in the world.  More buyers are in the market right now than sellers… and that's the exact opposite of what you'd expect.
So what's it all mean for your portfolio and your stocks?
It tells me right now is a huge buying opportunity.  Yes the markets look scary, but that's when you want to be buying.  Remember the famous saying, you buy when there's blood in the streets… well, I'm looking at a lot of blood in the streets.
Now's the time to buy.
But don't just buy anything.  If you don't have a plan or a strategy, you're just throwing your money away.  I'd stick to strong small cap and penny stocks.
Look for companies with good businesses that have real sales and earnings.  Look for businesses with enough cash to weather the storm.  And most importantly, look for stocks whose valuations are out of whack.  When common sense returns to the market, these companies will be the first to rebound!
Until next time,
Brian Walker
Editor's Note:  Today's the day!  Our very own Gordon Lewis just launched his first newsletter devoted exclusively to penny stocks!  Called Penny Stock All-Stars, it'll focus on finding the "next" Apples, Googles, and Home Depots of the world.  His very first recommendation comes out on Thursday… so take a minute to read the free report he's written that describes the service.  Click here for all the details…
Category: Breaking News, Penny Stock Tips