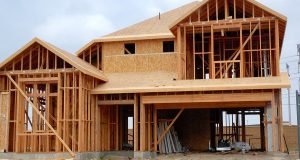 A little over a week ago, I wrote about a few different underperforming sectors.  I put them forth as potential investment opportunities that could be nearing a turnaround.
This time, I'm going to look at few of the top performing sectors.  More importantly, we're going to assess whether or not these sectors can stay hot.
Is it time to jump ship or is the momentum going to continue?
I typically look at industry performance over the last three months.  However, for this article I chose year to date returns.  I think in this case, it tells a better story about what's been going on.
So… what has been going on?
I'd be willing to bet that many investors have no idea how strong home construction companies have been this year.  You see, it's common knowledge that the housing market is improving… but I don't think anyone realizes just how well the homebuilders are doing.
Year to date, the Dow Jones Home Construction Index is up a whopping 57%.  That's pretty amazing if you think about it.
Don't get me wrong, homebuilders were at rock bottom after the financial crisis.  So, it stands to reason they'll gain back some of the ground they lost.  Still, 57% in eight months is impressive no matter how you look at it.
What makes home construction's advance so important is how much the industry impacts other related businesses.  For instance, another top performing industry is the mortgage finance industry, up a solid 34% for the year.
And that's not all…
The building materials & fixtures index is up 30% year to date.  There's clearly a correlation between building materials and home construction.
It should start to become clear why homebuilding is so vital to the economy.  It impacts everything from construction to materials to finance and banking.  The results speak for themselves.
Here's the key… can homebuilding's rally continue?
While it may not increase at the same pace, I do think the climb in home construction and related industries will persist.
Keep in mind, there are still plenty of unemployed, underemployed, and generally struggling people out there that would like nothing more than to buy a new home.  And, the economy is just beginning to pick up steam.  I certainly think that bodes well for the future of homebuilding.
As you may expect, there are plenty of first-rate small caps and penny stocks available in the various industries I've been talking about.  It's worth the time to take a closer look.
Yours in profit,
Gordon Lewis
Category: Investing in Penny Stocks