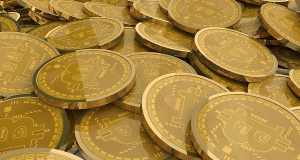 Cryptocurrency is a very new financial asset, and an overwhelmingly popular one as well. While this is great for the crypto-industry as a whole, this does lead to some concern for the early adopters of this financial asset. After all, when popularity hits an asset or trading vehicle before regulation does, scams tend to run rampant.
Cryptocurrency Is No Stranger To Scams
Lately, there has been quite a bit of talk in the financial space about cryptocurrency regulation. At the end of the day, these conversations aren't just happening for the sake of having them. The reality is that regulators are getting together in an attempt to protect consumers from scams and fraudulent activities that are happening in the space as we speak. At the moment, there are a few different types of scams running rampant in the cryptocurrency space:
Fake Earnings Systems – It would be amazing to be able to push a button and earn money wouldn't it? The con-artists behind various cryptocurrency related scams take advantage of the feeling you get when you think about passive income. Bitcoin Bob is a great example of this type of scam. Essentially, users are lured in by promises of massive earnings through a unique system involving cryptocurrency. However, there is no proof that the system exists. Instead, Bitcoin Bob, like many others, prove to have no real product in the long run as the founders of these systems take the money invested and run!
Ponzi Schemes – Cryptocurrency has its own version of Ponzi schemes. However, what makes matters worse is the fact that the anonymity offered through the blockchain makes it even more difficult to catch the con artists. A good example of this scam is New Tycoon Plus. New Tycoon Plus lures investors in with promises of massive gains on small investments in cryptocurrency mining equipment. However, with unsustainable returns on investments and no proof of where the money actually goes, New Tycoon Plus is nothing more than a blatant scam.
Cyber-Theft – Finally, cyber theft has become a common occurrence in the cryptocurrency space, and we're not talking about small quantities either. Every once in a while, we hear reports of hundreds of millions of dollars in cryptocurrency being stolen or simply coming up missing from one exchange or another. Ultimately, the anonymity associated with the blockchain has led to the evolution to a whole new breed of cyber criminal!
What To Do To Make Sure You're Not The Next Victim
While scams are present pretty heavily in the cryptocurrency space, there are some things that you can do to ensure that you're not the next victim. Here are a few steps you should take before signing up for any service:
Read Reviews – Start by reading reviews for any service you're interested in. Make sure that you're taking your reviews from websites with consumer generated content. After all, a webmaster can be paid off to write a good review. You want the truth! Nonetheless, reading the reviews associated with a company will give you an idea of the experiences that others have had with that company. Chances are, your experience will be similar.
Do Some Digging – Pay attention to the state or province that the company is located in and do some digging with state and national agencies to see if there is any real company that is listed under the name provided or that has a DBA (doing business as) listed under that name. If a company isn't operating as a legal entity, there is very little protection for their customers.
Follow Your Gut – Finally, follow your gut. At the end of the day, there are real companies that are registered, but don't have the best interest of their customers in mind. Nonetheless, consumers are generally pretty savvy. Follow your gut. If you think something smells fishy, find another provider, there are plenty in the cryptocurrency space!
Note: This article originally appeared at Modest Money. Joshua Rodriguez is the owner and founder of CNA Finance. He is also a partner at Modest Money. His analysis has been featured on Investing.com, Yahoo! Finance, Google Finance, Google News, and many others. 
Category: Cryptocurrency