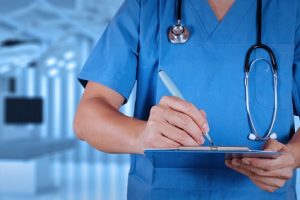 Today's market is one that is ripe with disruption. As innovation leads the charge and technology drives further advancements in how we do just about everything, a new breed of investment opportunity is being born. That's where we get to Attis Industries (NASDAQ: ATIS).
Attis Industries is a company that is driven by innovation to solve challenges in multiple sectors and has the potential to become a disruptive force in the renewable energy, healthcare, and bio-based products markets. Today, we'll take a dive into why ATIS is an investment opportunity that we believe you may want to dig into.
ATIS: A Three-Fold Investment
Attis Industries is a diversified innovation and technology holding company that is focused on creating shareholder value through growth in multiple market segments. The company is driven by three primary points of focus:
Innovation – Through an innovative approach, ATIS is working to generate sustainable products from biomass at an unmatched efficiency. Today's biomass refineries are only capable of extracting about 50% of the value of available biomass. However, with the innovative approach this company is taking, it can extract around 90% of the available value contained in biomass, leading in terms of efficiency, productivity, and advancing the bioeconomy to create sustainable jobs and businesses.
Healthcare – The company is also quickly becoming a driving force in the healthcare space. By working to bring economic resources to rural areas, ATIS is allowing for the buildout of positive medical infrastructure throughout some of the areas of the United States that are most in need. The company is also working on a wide array of lab services, genetic and molecular testing, and mobile applications.
Infrastructure – Finally, ATIS is an active player in the buildout of digital communications infrastructure and offers a range of engineering services.
Addressing The Elephant In The Room
Recently, investors have been frustrated due to a delay in the release of the company's 10-Q for the third quarter. While this can get under the skin of investors, there's a good reason for the upset. In late 2018, ATIS hired an audit firm by the name of BDO. The goal of the firm would be to establish a stronger foundation as the company accelerates its growth into the various market segments mentioned above. At the end of the day, this audit is an exhaustive one, which has delayed the 10-Q report. Nonetheless, it seems to be a neccessary evil.
Starting With Innovations
When it comes to ATIS, one of the most important areas of focus, in my opinion, is the innovation side of the business. While the company's progress in the space is impressive to say the least, they are also in the right place at the right time, giving them an opportunity to take a massive market by the horns.
The innovations side of ATIS has a focus on the conversion of biomass into value. Essentially, biomass contains readily available amounts of stored carbon. This stored carbon is easily accessible above the earth's surface and continuously regenerates to allow for a sustainable source of oxygen and carbon.  Essentially any plant-based material is what we refer to as biomass. This includes but is not limited to trees, grasses, crop residuals, and plant-based waste streams.
Historically, biomass refineries in the United States and around the world have failed to advance due to their focus on the production on "cellulosic ethanol" from these sources.  The name itself leads us directly to the problem which is their narrow and limited focus on "cellulose" which comprises only 50% of the biomass, and its conversion to "ethanol".
ATIS approach to the biorefinery concept is to create value from all of the carbon sources within plants to not only include cellulose but also hemicellulose and lignin that collectively account for as much as 40% of the mass within plants.
Furthermore, ATIS plans to create a wide variety of fuels and bio-based materials from these sources to include but not be limited to: ethanol, gasoline, diesel fuel, jet fuel, synthetic lubricants, plastics, adhesives and carbon fiber.  As a result, nearly all of the biomass is converted into higher value products thereby generating substantially greater value from renewable sources of biomass.
Production Scale And Quality Advantage
Outside of a cost advantage through the company's process for extracting value out of biomass, ATIS also has a scale-based advantage over its competition. Ultimately, today's biomass refining processes have been highly inefficient. Due to the narrow-minded focus on cellulose and the complexity associated with those processes, companies in the industry must operate large refineries in order to achieve a more cost-effective economy of scale.  This creates many challenges in raising the large capital requirements and increases the cost of biomass as greater distances are required to harvest the volume of biomass required, making turning a profit a very difficult concept.
However, ATIS seems to have this problem solved as well. Because of the highly efficient process used by the company to refine biomass, it is capable of cost effectively building refineries scaled as little as 200 tons of biomass per day which are considerably smaller than existing biorefineries scaled at over 2,000 tons per day. This ultimately leads to a large reduction in capital and logistics cost and greatly widens the margins alongside the increased productivity of this ATIS process.
The company also enjoys an end-product quality advantage. Through their proprietary refining process, ATIS is capable of producing renewable fuels like gasoline and diesel that have a greenhouse gas reduction of more than 60% over those produced from fossil fuels.
With the world's governments pushing for a reduction in greenhouse gas emissions and more sustainable solutions, this puts the company in the right place at the right time to take advantage of an emerging market. In fact, the U.S. federal government mandates a 19-billion-gallon market for renewable fuels through the Renewable Fuel Standard, which is expanded to 36 billion gallons by 2022. However, due to the high cost of production and lack of performance in many cases, the industry has greatly fallen short of this mandate. Ultimately, ATIS may have an answer to this problem, allowing it to potentially take the lead in a market that is valued at more than $1 trillion per year.
Moreover, the company's carbon fiber production is also an area of great promise. Due to the high cost of the base material of carbon fiber, the end material itself is highly cost-prohibitive. However, if the cost of production were to be greatly reduced, the applications of carbon fiber are numerous. Nonetheless, ATIS is capable of turning its highly potent lignin into carbon fiber with a base cost of materials that clocks in at about 25% of the average cost of the base material currently used across the carbon fiber industry. In fact, the company's carbon fiber process is so efficient that a single small (200-ton per day) refinery operated by the company has the potential to increase the available carbon fiber in the world by around 10%. This ultimately gives a cost-prohibitive product an entry into the mass markets with a market potential that is impossible to gauge, but likely large!
Attis Industries And Healthcare
The Company's involvement in the healthcare space, both directly and indirectly, is another important factor to contemplate when considering an investment in ATIS:
Direct Healthcare Involvement
On a direct level, the company is working to improve healthcare with two targeted services. These include:
Hospital Services – ATIS works with hospitals to reduce the cost of healthcare while driving revenue and adding resources for struggling hospitals that frequently employ a significant percentage of the local population. Essentially, the company assists hospital laboratories with potential equipment procurement, test menu development, lab design, lab staff assessment, management of distribution, compliance training, and public relations services. Ultimately, this gives the hospitals the opportunity to perform all testing in their own labs, which allows the hospital to bill for the testing that it performs.  The hospital then pays ATIS for the services that ATIS provides.
Precision Medicine – The company is also actively involved in providing testing designed to personalize how providers diagnose and treat patients to reduce costs and provide better patient care. PCR molecular pathogen testing, which allows small samples to be used to detect the presence of disease-causing microbes and identify them by amplifying their unique DNA, is between 3 and 5 times more sensitive than conventional culture, takes less time to result than culture, and detects both viral and bacterial microbes in one test. PCR pathogen testing enables providers to diagnose infection more accurately and quickly and supports current government mandates for implementing antibiotic stewardship. Additionally, ATIS offers a pharmacogenetic (PGx) and medication risk management (MRM) program that can significantly reduce healthcare costs for employers. The testing helps medical providers ensure that each individual is taking the right drug, at the right dose, for that specific individual based upon their DNA and other lifestyle factors. Studies have demonstrated that when PGx testing is combined with an MRM program, employers can realize a significant reduction in healthcare costs, including pharmaceutical costs. ATIS is actively working with employers across the world to deliver its PGx and MRM program.
Indirect Healthcare Involvement
ATIS is also helping the healthcare industry in an indirect way. The company is focused on building small-scale, high-production refineries in rural areas. Not only will these refineries likely have a meaningful impact on the economies in these regions, it will also likely have an impact on the quality of healthcare provided. After all, the company's refineries will host high-paying jobs, bringing economic resources to rural regions. ATIS is also very outspoken with regard to its interest in ensuring that its workers have access to quality medical services close to home, which will likely lead to improved medical infrastructure as the company continues to grow throughout rural America.
The Takeaway For Investors
At the end of the day, ATIS is a company that is well worth paying attention to. Through a proprietary refining process, the company is becoming a disruptive force in the biomass-to-value space. This, combined with a strong focus on the reduction of healthcare cost across the United States and the company's work to build out its infrastructure, makes ATIS an investment opportunity that's hard to ignore.
Note: This article was contributed to Modest Money by Josh Rodriguez. The article was originally featured with all relevant disclosures at CNA Finance! Joshua Rodriguez is the owner and founder of CNA Finance. He is also a partner at Modest Money. His analysis has been featured on Investing.com, Yahoo! Finance, Google Finance, Google News, and many others. To connect with Joshua, follow him on Twitter @CNAFinance.
Category: Cheap Stocks