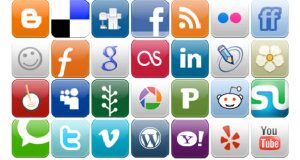 Retailers are gearing up for what they hope will be a profitable holiday shopping season.  To get the ball rolling, many retailers are running advertising campaigns earlier in the season.  And a good number of retailers are running their ad campaigns more frequently. 
The plan is to get more consumers into stores now.  Retailers believe earlier shopping will drive higher sales for the holiday season. 
You may recall I talked about this in my article from last week, Holiday Shopping Set To Benefit Retail Penny Stocks.
But retailers aren't the only ones poised to profit from this strategy…
Advertising companies are poised to cash in as well. 
Let me explain…
Retailers typically boost spending on advertising during the holidays.  In fact, some companies will spend a large chunk of their annual advertising budget in the fourth quarter.
Here's a great example…
Kohl's department store is ramping up ad spending this holiday season.  Advertising Age reports Kohl's will be adding over $30 million to their 2011 holiday budget. 
Kevin Mansell, Kohl's CEO, recently said "the holiday season will be competitive and promotional," and "increased marketing investment is a big part of the brand's strategy to attract consumers."
What's really interesting is how Kohl's is spending their ad dollars…
The department store chain is looking to stay ahead of the digital curve.  As a result, they're planning nine homepage takeovers on sites such as Yahoo, AOL, and MSN.
What's more, Kohl's is boosting paid-advertising efforts with Facebook.  And they plan to use targeted online ads as well.  When a massive brick and mortar retailer like Kohl's steps up digital advertising, it's usually a great sign for the advertising industry. 
And Kohl's isn't the only one…
We're seeing a major shift in how retailers spend their ad dollars.  Walmart, Target, and JCPenney are all advertising more online this holiday season.      
So how can we profit from this trend?
The good news is we're still early in the digital advertising trend.  That means now's a great time to buy penny stocks set to cash in on digital advertising. 
And the best part is, there's more than one place to look for these companies…
First, take a look at the technology innovators.  There are several small, cutting edge companies who make digital ads work.  DexOne (DEXO) and SuperMedia (SPMD) are two hot digital tech penny stocks. 
Of course, you can always buy the specialty ad agencies themselves.  These are the companies using the technology to sell ad space.  Two good places to start are ReachLocal (RLOC) and QuinStreet (QNST).  
With the 2011 retail shopping season just underway, now's a great time to buy advertising penny stocks.  Give yourself the gift that keeps on giving.  Add one or two of these stocks to your portfolio today.
Until next time,
Brian Walker
Category: Penny Stocks to Buy, Penny Stocks to Watch, Retail Stocks