Robert Morris, Chief Investment Strategist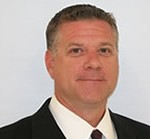 Robert Morris is the editor of Penny Stock All-Stars, an investment advisory focused on discovering small-cap and micro-cap stocks that are destined to become the market's next Blue Chips.
As he often likes to say…
"A small, fundamentally sound company with big growth potential and an undervalued stock price is where fortunes are made."
Using his proprietary stock selection method, Robert helps investors get the inside track on tiny companies with potential to become the next Apple, Exxon Mobil, or Johnson & Johnson… just to name a few.
But that's not all…
The Wall Street veteran and small-cap stock specialist is also a regular contributor to Penny Stock Research. Every week, Robert shares his thoughts with our readers on a variety of penny stock-related topics.
He even offers up specific penny stock trading ideas and helps readers steer clear of penny stock scams.
Before partnering with Penny Stock Research, Robert worked for several prestigious Wall Street firms, including Salomon Smith Barney, UBS, and Charles Schwab. During his years on the Street, he developed the skills and experience he uses today to uncover winning penny stocks.
And what's more, Robert's background is not limited to just the financial services industry. In his prior life, Robert was an attorney for small businesses in Scottsdale, Arizona. This experience provides him with a unique perspective that gives him an edge in discovering quality companies in various industries.
In addition to Penny Stock Research, Robert also writes frequently for another free financial e-letter, the Dynamic Wealth Report. He's also the editor of the highly successful and popular investment advisory, Biotech SuperTrader.
Robert's 5 Most Recent Articles:
[latestbyauthor author="Robert Morris" show="5″ excerpt="true"]