Brian Walker, Penny Stock Analyst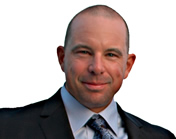 Brian joins the Penny Stock Research team as a seasoned independent trader and financial analyst. Brian graduated with a B.S. from the University of North Florida and now resides in Scottsdale, Arizona.
With a background in economics and statistics, he has a keen ability to uncover profitable and growth-focused companies. He has years of real life know-how in analyzing fundamental and technical data that gives him an edge drilling down on companies and financial results.
With over 15 years trading experience, Brian has become an expert in the ever-changing equities markets. Today, he scours the markets hunting for penny stocks that offer low risk and high reward.
Brian's 5 Most Recent Articles:
[latestbyauthor author="bwalker" show="5″ excerpt="true"]